The DMAD Adapter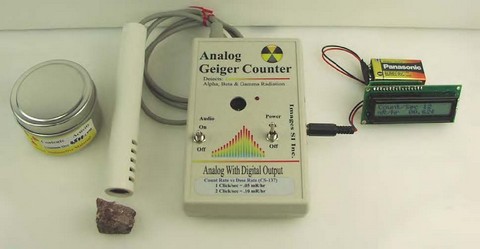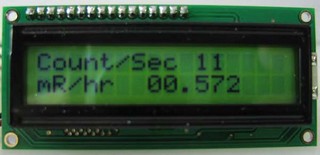 The DMAD is an expansion module that adds three functions - Digital Meter, Serial interface and Random Number Generator. It provides a single module solution for adding various extra features to enhance capabilities of analog Geiger Counters. The DMAD connects to an Analog Geiger counter using a 3.5 mm plug. This plug can be connected to the digital output or headphone jack of most Analog Geiger counters. This connection expects to see a +5V TTL pulse every time the Geiger counter detects a radioactive particle.

Functionality is selected by a switch located on backside B7. Digital Meter Function:
Digital Meter provides the count in either CPS (Counts per Second) or CPM (Counts Per Minute) on the top line of the LCD display. The bottom line of the LCD display provides the approximate radiation level.