Heal Wounds


Figure 5. Injuries and wounds can heal faster with use of Red Light

Red light therapy was tested in several clinical trials to speed up the healing of scars and wounds [27].
Inflammation is eased when blood flow increases, leading damaged
tissues to heal faster, as well as giving the body an antioxidant boost [28].
In inflammatory cells, researchers found the effects of photobiomodulation therapy to reduce oxidative stress and
oversee anti-oxidant defenses [27, 29, 30, 31].


Clinical Indications for Red Light Therapy
Scars/Wounds
Arthritis
Muscle Injuries
Pain attenuation
Decrease Swelling & Inflammation


Figure 6. Analysis of different areas presented anti-inflammatory effects


Studies found that red light therapy is efficient at reducing pain and swelling and increases function and mobility in joints [32, 33].
Results showed that pain levels from chronic joint disorders were significantly reduced after a week of treatment [32, 34].








Prevent Muscle Injury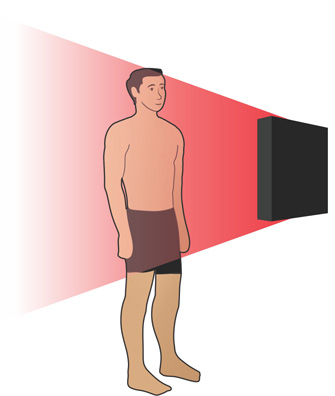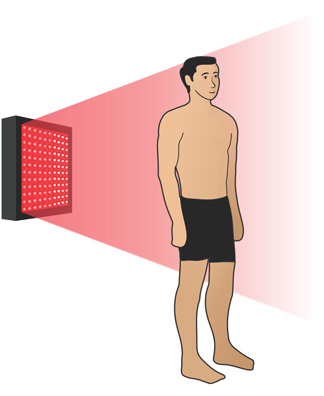 Figure 7. Target specific muscle groups before workout to prevent injury

With consistent treatment before exercise, red light therapy can improve performance and one's recovery may accelerates significantly [35].

Red light therapy could prevent the degeneration of injuries in skeletal muscles [36] and promote growth of muscle tissue to naturally increase bulk, size, and strength [37].

Research shows that body tissues received more oxygen and nutrients through treatment, allowing them to heal, as well as a boost of antioxidants [36,38].

Other research has shown red light therapy effective at lessening soreness and strength loss in muscles [39]. Read More
In a study, LED therapy reduced post exercise fatigue and allowed athletes to increase their strength training load [21].



Other Areas


Thyroid Disease: About 8% of the American population suffer from a type of thyroid disease [42]. A study in 2015 found that thyroid and liver function, blood cell count, and antioxidant levels could improve with treatment from red light [41].


Testosterone: Testosterone levels were shown to increase 1.5 ng/ml in two weeks in a red light therapy group study [43]. Read More

Safe Treatment: Treatments are deemed safe and stimulate proteins in the testes without damage to oxidative DNA [44].

Cognition: Exposure to light can have effects on the brain lasting for days up to months [45]. Red light treatments have been found to improve depression, anxiety, headaches, and cognition [46].

Memory Improvements: Another study demonstrated that attention was better sustained and short-term memory improved after treatment [47].Read More

Fight Inflamation: Red light has an anti-inflammatory effect on the brain which increases blood flow, oxygen, mitochondrial activity, and stimulating biological processes [46,50].

Brain Tissue: The wavelengths can penetrate the scalp and skull to improve the activity of brain tissue [49].




Benefits Page 1 | How To Use The Device





---

Disclaimer

The information on this website is not intended to diagnose, treat, cure, or prevent disease. The product being sold is a low-risk device for general wellness and fitness, with individual results varying. Consult your primary healthcare provider as the statements on this site have not been evaluated by the FDA.