Become a Fan of Kirlian Photgraphy on Facebook

Kirlian Photography Devices
The Model 3 and Model 4 have all photography functions on the top panel.
The top side controls include the on/off power switch, discharge switch, Hi-Low frequency switch and variable frequency control. The black discharge/film plate is located on the left hand side of the device.

Additional Features (Both Models):
1/4" Jack for connecting a foot switch. Allows photographer to activate discharge using the foot switch. Using the foot switch allows the photographer to free his or her hand.
This device is designed to work with all 4" X 5" color, b/w 4" X 5" sheet film and paper as well as polaroid film.
Input voltage to the Kirlian device is 117-120 VAC at 60 HZ
Make to used with transparent discharge plate to create kirlian photographs using standard lens cameras: digital, film and video.



Additional Features: Model 4 Only

External Power binding posts for portable field work
External Trigger binding posts, to make exposures at a distance using a simple switch or relay.
Monitor binding posts, to connect to an oscilloscope to monitor frequency and pulse rate of internal oscillator used to energize the high voltage circuit.
The Model 4 is also availabe to rent.
Read More >
Kirlian Photography Manual (pdf file 1.8 meg)

Kirlian Photography Devices

Model 3 $389.95
Model 4 $439.95

Kirlian Photography Device Demonstrations
DVD Bonus Content: Instructional Videos
Video Demonstrations and Tutorials on creating Kirlian photographs

Purchase the Kirlian DVD

Introduction to the Kirlian Device


Using B&W and Ortho Film


Using Polaroid Film


Using the transparent discharge plate


Shooting Real Time Video

Animations


How To Shoot a Color Kirlian Photograph


How To Shoot a B&W Kirlian Photograph


How To Shoot Kirlian Photograph Using the Transparent Discharge Plate


How To Shoot Kirlian Video

Voltage Converter for UK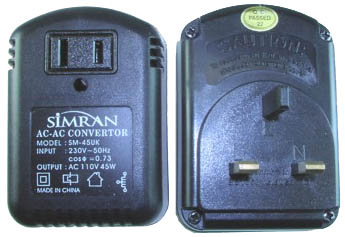 UK Adapter - $11.95
Outlet Transformer for the United Kingdom