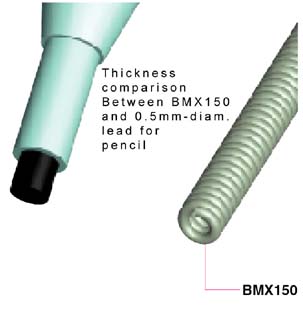 BioMetal Helix Dimensions (.006 x .70) inches. The advantage of the BioMetal Helix over standard Nitinol wire is that it may be stretched and contracted to twice its length. In this case a .75 inch length may be stretch to 1.5 inches.

Weight liftable on recover: 30 grams
Total resistance: 7.5 ohms
Typical activation current at 20°C: 150mA
Typical cycle rate at 20°C: per minute.

Lo-Res movie
Hi-Res movie

More Information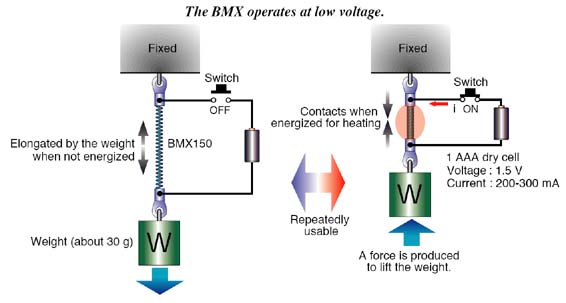 Includes one SMA coil spring 20 mm long (in contracted state), 4 spectacle terminals, 4 eyelet terminals, instructions.