Figure 15 CDV-715 with circuit board, ion chamber and the meter removed.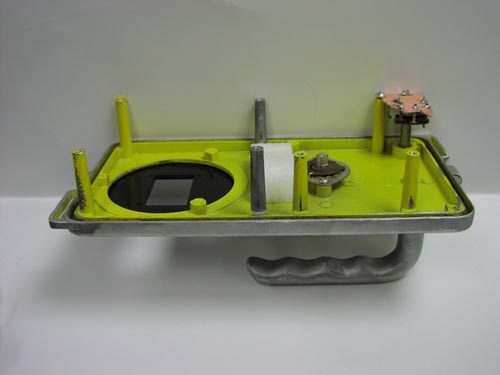 The CDV-715 has a rotary power, the switch was integrated with the old PCB so its not useable for our circuit.

I wanted to keep a rotary switch in the same position for the retrofit to keep the overall look the same. I removed the old switch fixture and reamed the hole to 3/8" to accept the new switch. The thickness of the case prevented using the face plate nut to secure the switch. Rather than create a bracket for the rotary switch I glued the rotary switch into position.