Figure 10 Mid construction photograph of the ADM pcb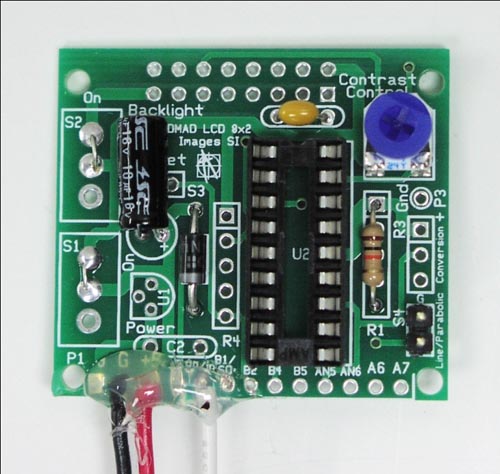 Solder about 9 inches of 22 Gauge stranded wire to the ground pad, +5V pad and Pulse In pad. If you have color wire, use black, red and green wires respectively. At this point your ADM pcb should look like figure 10. All that is left is to solder the headers for mounting the LCD and inserting the pre-programmed chip into the IC socket.

Flip the PCB over, mount and solder two 8-pin headers into the pcb, see figure 11.