How to Make Bi-Directional Flex Sensors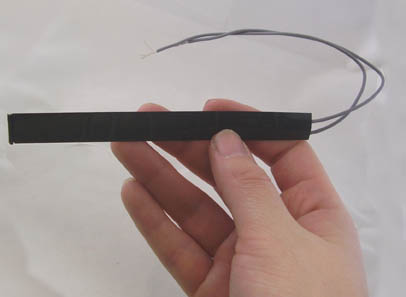 Flex sensors are passive resistive devices that can be used to detect bending or flexing. The flex sensor shown in this article is a bi-directional flex sensor that decreases its resistance in proportion to the amount it is bent in either direction. The sensor we are building is about 3/8" wide by 5" long. You can easily make a sensor wider and longer depending upon your application:
Applications
Flex sensors may be used in robotics to determine joint movement or placement. They may also be used like whiskers for wall detection. The sensors we are making are also pressure sensitive so they can also be used as bumper switches for wall detection or pressure switches on robotic grippers. For bio-metrics, the sensor can be placed on a moving joint of athletic equipment to provide an electrical indication of movement or placement. A few of the sensors can be incorporated onto a glove to make virtual reality glove.