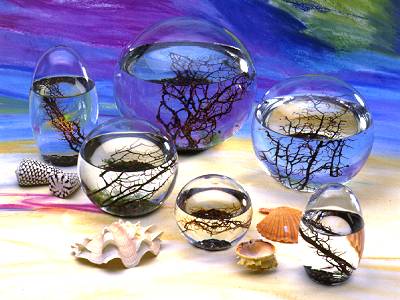 The Perfect Balance of Science and Art

The EcoSphere is the world's first totally enclosed ecosystem - a completely self-contained and self-sustaining miniature world encased in glass. Be wary of inferior and lower quality imitations. Easy to care for, an EcoSphere is an incredible learning tool that can provide powerful insights about life on our own planet... and provide a glimpse of technology that's shaping the future of space exploration.

But an Ecosphere is much more than a scientific breakthrough - it is a work of art. A living treasure to own or give to someone special. Each EcoSphere is carefully crafted to achieve an aesthetic, meditative beauty that can soothe any environment, including home, classroom or office.


Same shape model determines size (diameter & height)
The Inside Story

Inside each EcoSphere are active micro-organisms, bright red shrimp and algae, each existing in a clear "soup" of filtered sea water. Because the ecosphere is a self-sustaining ecosystem, you never have to feed the life within. Simply provide your EcoSphere with a source of indirect natural or artificial light and enjoy this aesthetic blend of art and science, beauty and balance.

Because the living resources within the EcoSphere utilize their resources without overpopulating or contaminating their environment, the EcoSphere requires no cleaning and only minimal care.

EcoSpheres have an average life expectancy of two years. However, it is not uncommon for shrimp populations to be thriving in systems as old as 7 years. EcoSpheres are available in either pod or spherical shapes.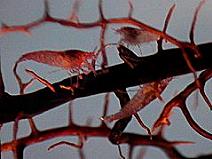 A Glimpse Into the Future

The EcoSphere is the result of technology developed by scientists at NASA's Jet Propulsion Laboratory. NASA was researching self-contained communities for space explorers to live in during long-term space flights. Out of this research came the EcoSphere - an ecosystem of animal and plant life in perfect balance. Similar in concept to the biosphere and beach world we sold previously.