Learn more about Nuclear Science and
Raditaion using a Geiger Counter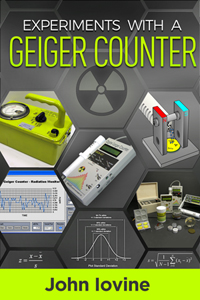 Experiments with a Geiger Counter presents several detailed nuclear radiation experiments. Each experiment is clearly written and features the use of a Geiger counter.

Performing these experiments will not only familiarize yourself with the proper use of a Geiger counter, the information presented provides a wealth of knowledge regarding nuclear science and radiation.


Get the book for free with a purchase of any of our Geiger Counters. After Purchase email us directly at to get a PDF or E-Book version.