Buy Images Alpha Particle Spark Detector, here

The following is a schematic of the alpha particle spark detector.

We begin by creating the holder for the .003 diameter copper wire. We start with a basic proto-typing board, shown below.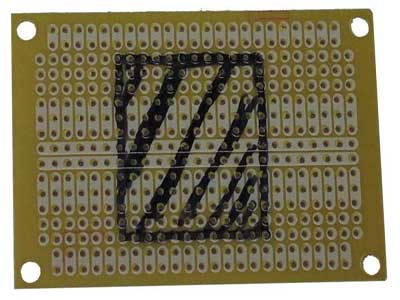 We mark the top side of the bard with a rectangle.


Cut out the rectangle.